Desjardins Construction has been building homes and multiple units since 1962. Founded by Gérard Desjardins, our family company is now at its third generation.
We are situated in eastern Ontario and we hire local subcontractors. Our quality of work will stun you! At the time of your purchase, we offer a personalized service. We also offer an incomparable after-sale service. Your home will be guaranteed by « Tarion ».
We specialize in building single-family homes, bungalows, semi-detached houses and customized homes. We can also renovate your house without any concerns on your part.
We will surpass your expectations when building not only your house, but a place you will call home.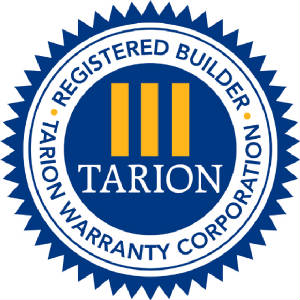 Desjardins Construction is a Tarion registered builder since 2002.